"Bonsoir, enchantée…" Get ready to have the lyrics of the original pop song "Mon Soleil," sung by Tony-nominated Ashley Park in "Emily in Paris," stuck in your head for weeks. Park reprises her role as Emily's BFF, Mindy Chen, on the highly anticipated third season of the hit Netflix series. This season, Emily (Lily Collins) is once again torn by work, love interests, and her lack of French-speaking abilities. She has 99 problems, but it's safe to say that Mindy isn't one!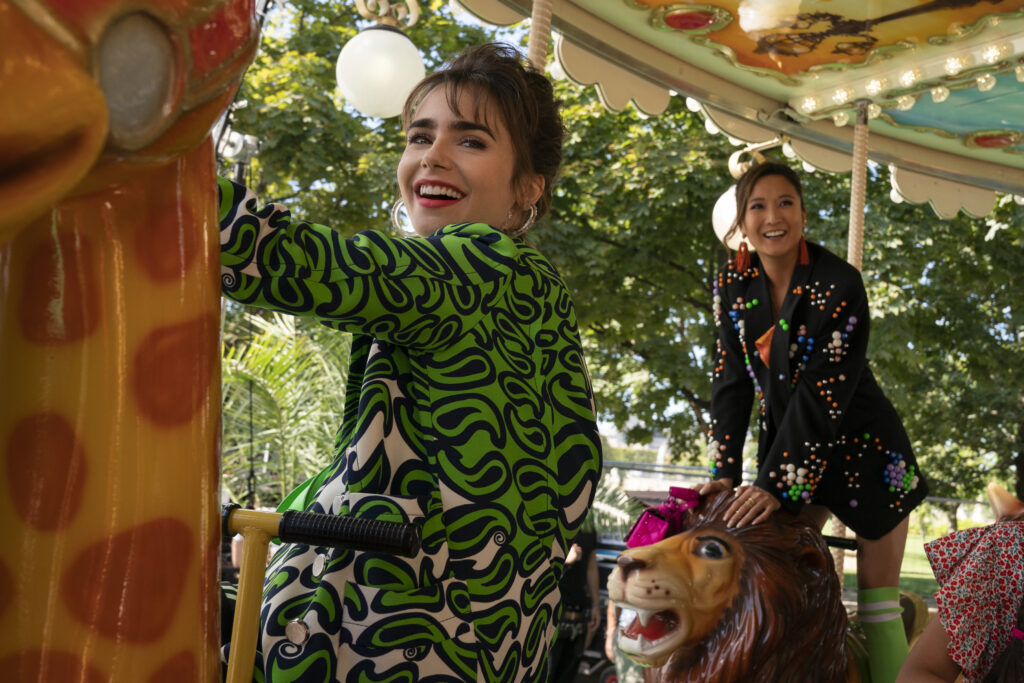 If you didn't know, creator Darren Star — also the mind behind "Sex and The City" and "Beverly Hills 90210" — named Mindy after one of his best friends, one who actually helped him navigate Paris when he first arrived in the city. The fictional Mindy is not only an heiress with dreams of being a songstress, but a warm spirit that has always made it easy for Emily to be herself.
"Seeing me and Lily's genuine friendship on set maybe inspired the writers as well. And I'm not really sure why Darren made her that way," Park also notes to Mochi. "But I know that, for me, it was really impactful and moving that people around the world now associate warmth and friendship and music and laughter and safety with [her] Asian face."
It should be noted, however, that Europe, including Paris, is not necessarily the most welcoming place for Asian people. As a Korean American, Park has addressed racism, including admitting that she would try to not be recognized as Asian and that, in Hollywood, she experienced discrimination "every second of every day." But as Mindy, living with la vie en rose, so to speak, the hardest part of playing the heiress turned nanny turned burgeoning singer, which might sound silly, is the outfits, Park confesses. She told us, "I'll get a script in, and the writers have written, 'She is in a latex costume for an entire movie date night and also for their first kiss.' And I think, 'Oh my goodness, I'm going to be in this for three shooting days. And it's latex!'"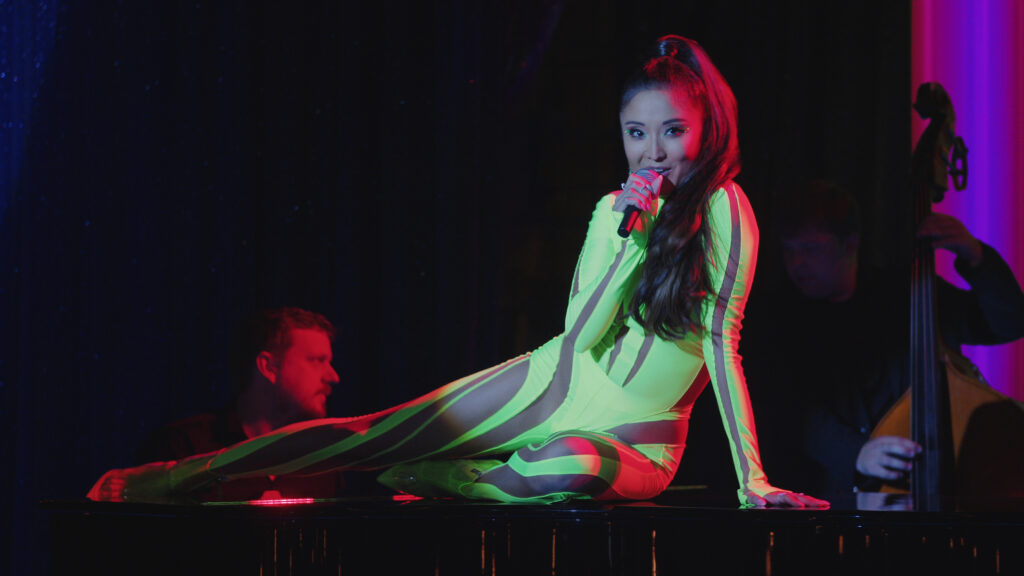 What's Mindy in for this season? Without giving too much away: a new love interest and an ascending career. Cue more song performances! Mindy continues to be the generous friend, but we can look forward to more developed storylines for herself.